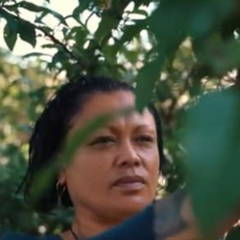 Green Sense is a range of ethical and sustainable cleaning products made in Aotearoa New Zealand . The range embodies our commitment to care for the environment and each other and was born out of our family's desire to reduce waste and to utilise our excess homegrown apples, oranges, lemons and grapefruit.

The journey began with repurposing what was naturally available in abundance around us to craft a range of everyday home and garden products that are grounded in enhancing the wellbeing of all living things and the sacredness of the home.
Our natural cleaning range is a carefully crafted blend of custom essential oils, botanicals and minerals with an all-natural ability to clean effectively and sustainably. We have considered the impact and benefit of every ingredient individually and collectively to enable you to clean effortlessly and mindfully. The uplifting scent and properties of the essential oil blend providing you with added therapeutic benefits to elevate your sense of wellbeing while you clean.
We invite you to experience the botanical bliss captured in each bottle, and create your own routine of cleaning with meaning.
As Kaitiaki (Guardian) of our Whenua (Land) sustainability is key in protecting Papatuanuku (Mother Earth) that's why we harness nature's abundance of sustainable ingredients, zero-waste packaging, and bio-degradable labeling - it just makes natural sense.
Cleaning with meaning - My journey of self care and mindful practices
Understanding my deep and essential connection to 'my world' revealed a path for me through meditation, essential oils, and an abundant garden surrounded by thriving native bushland, homemade self-care potions and elixirs and the simple rituals which focused on caring for the home all played a vital part in my everyday life.
I found that creating a sanctuary of home was the antidote to all the external pressures and stresses, which had been the focus of my old life. Finally, I had found a way to feel in control and at peace.
Cleaning mindfully became a healing ritual that restored my sense of calm and relief. It made me feel I was replenishing the home and filling it with all my love and hope for the future.
My own struggle with mental health revealed to me that embracing mindful cleaning could lead to unlocking the healing process and self-love. I found uncluttering and refreshing the home, had the same effect on my state of mind; it simplified my thoughts, and reduced the feeling of being overwhelmed.
My journey led me to research the mental health benefits associated with cleaning, along with the therapeutic benefits of creating rituals, behaviours that enhance our ability to cope (instinct), and complimentary therapy using essential oils. The realisation of my deep connection to the natural environment together with the abundance of our family garden also meant that any blend that I developed to manifest healing, health and sanctuary in the home had to also uphold the same for the planet.
Bringing together all of these things to create zero waste, all natural, regenerative, restorative and replenishing products has been my passion. The Green Sense range was born out of this journey and my wish is to share the healing I have experienced by offering Green Sense as part of as an everyday cleaning and self-care routine.
Green Sense embodies my story and journey, but it's also part of a bigger story shared by so many people who continue to struggle with mental health and the path back to health, self-love and wellbeing xxx